Dr. Alexsander Shapiro Suliman
President of the Economic Peace Center in Eastern Europe and Russia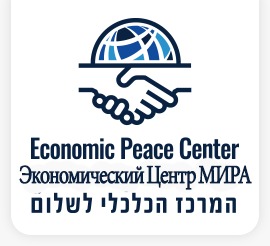 EDUCATION
Higher education, Kabardino-Balkar state University, faculty of national economy.
PUBLIC AND POLITICAL POSITIONS HELD
Ambassador for Peace
Federation for world peace" since 2005 https://www.trend.az/world/israel/1118459.html
Expert of the international Committee for the protection of human rights SIPDH, France, Paris
Chairman of the Board of international Trustees of the future UNESCO Center, INTERNATIONAL INTERDISCIPLINARY INNOVATION CENTER
Vice-President (international relations) of the future UNESCO peacekeeping Center. Moscow-Paris
Founder of the Renaissance Foundation in Samtskhe Javakheti, Georgia (since 2016)
Vice-President, highly authorized representative for relations of compatriots living abroad ANO center for strategic development modeling, Russia
First Vice-President of the world Alliance "Peacemaker" альянс-миротворец.рф
Official representative of the world HERUT Union in the Russian Federation (Israel)
Vice President for international relations of the Crimean Republican Association of blockchain investment technologies KRABIT, Republic of Crimea, Russia.
JOB EXPERIENCES
Founder of commercial enterprises for: employment; tourism; solid waste processing; agricultural offices in Russia, Transcaucasia; medical centers; medical tourism.
Active member of the Likud political party (Israel) since 1998
Founder of various public associations, organizations, and communities.
Participant in municipal state elections at various levels.
From 2007 to the present time, active commercial , investment, consulting, project, socio-political, socio-cultural activities in the former Soviet Union and the middle East.
BUSINESS/ORGANIZATIONS FOUNDED BY ME
Vice President CICRAUN Israel & CIS countries cicraun chamber of Commerce and industry
Vice-President of the first Association social and investment consumer society "День Рождения", Russia primer-premiya.ru
Founding President of the Israel international medical diagnostic center "Azerbaijan-Israel Medical Center and VIP Tour", Israel-Azerbaijan http://azerisra.hol.es/
Founding President of Agro Business & Investment Group Israel, Israel, USA, Russia, Jordan, Georgia, Azerbaijan agro-business.net ; A- SERA -modern greenhouse complex http://a-sera.com.tr, Russia, Turkey, Azerbaijan, Asia
Vice-President for international relations, JSC "Plant Santex" Group of companies, Russia
President for international relations of the international law firm "Alexander Group", Russia, Azerbaijan, Turkey, UAE and Israel